Drive Safe This Winter.

Winter tires are selling out fast!
Winter tires substantially improve the safety of our vehicles and loved ones when driving conditions deteriorate. The ability to brake quickly is vastly improved - winter tires reduce stopping distance by 23ft on average.
Shop Winter Tires

Benefits of Winter Tires
The right time to change to winter tires is when the ambient temperature reaches 7 C or below. All seasons tires turn hard and lose their elasticity when temperatures are below 7 C. This causes reduced traction, resulting in longer stopping distances as well as reduced handling and corner capability.
Winter tires will help reduce braking distance on cold, wet, ice and snow covered roads. The braking distance of a winter tire compared to an all season tire, depends on the speed and road conditions can be up to 25% shorter, or two vehicle lengths.
Winter tires contain silica which is a compound that keeps the tire flexible in cold temperatures and ensures excellent grip and braking on wet roads. Silica maintains its properties in low temperatures which helps to maintain a firm grip on snow and ice packed roads.
Winter tires contain significantly more sipes then all seasons tires. Sipes are small narrow slots molded into the ribs of the tread. They are designed to increase the traction edges of the tire to improve the grip of the tire on wet pavement. Sipes are especially helpful on wet, icy or snow covered surfaces.
Winter tires provide higher void ratio which increases the tire's ability to channel water and snow away from the footprint. Void ratio is defined as the amount of open space in the tread, calculated as a percentage of the entire tread area.
Winter tires should only be installed in sets of 4 tires. With only 2 winter tires, your vehicle's handling, stability and braking are not fully optimized.
The best price on winter tires. Guaranteed.
We believe in the importance of winter tires, and so we have done everything we can to ensure they are available to you at the best possible price.We guarantee that our winter tire prices are equal to, or less than, any other source within 100KM of the dealership.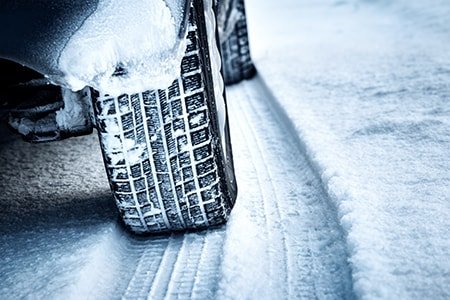 We'll store your tires for you.
Not all of us have space to store a second set of tires. So we have arranged for quick and easy storage to keep your tires secure when the seasons change. Ask us for details and we'll be happy to arrange your tire storage.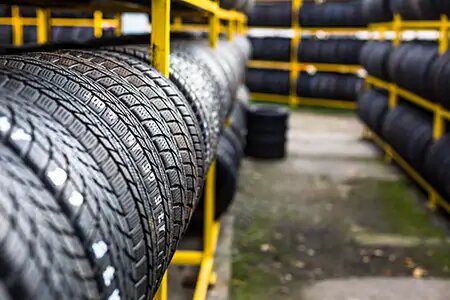 We offer interest-free financing on all winter tires.
Our exclusive program makes it easy for you to pay for any service, parts, or tires valued over $300 via low bi-weekly or monthly payments*. Once you qualify and use the loan, you will have six months to pay it back interest-free. Our application process is fast and simple, and your loan is valid for one full year from the approval date.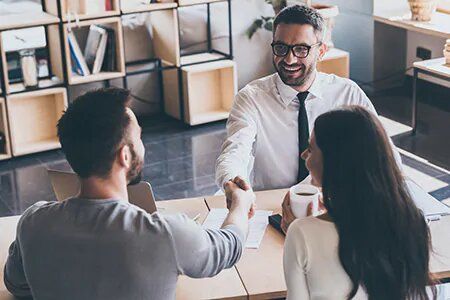 Rebates on winter tires.
Save up to $125 on your purchase of winter tires.
Shop Winter Tires
* On approved credit. Maximum available credit is $25,000. 0% interest only applies if loan is paid back in full within six months of use. Additional terms and conditions may apply. Please see your service advisor for details.